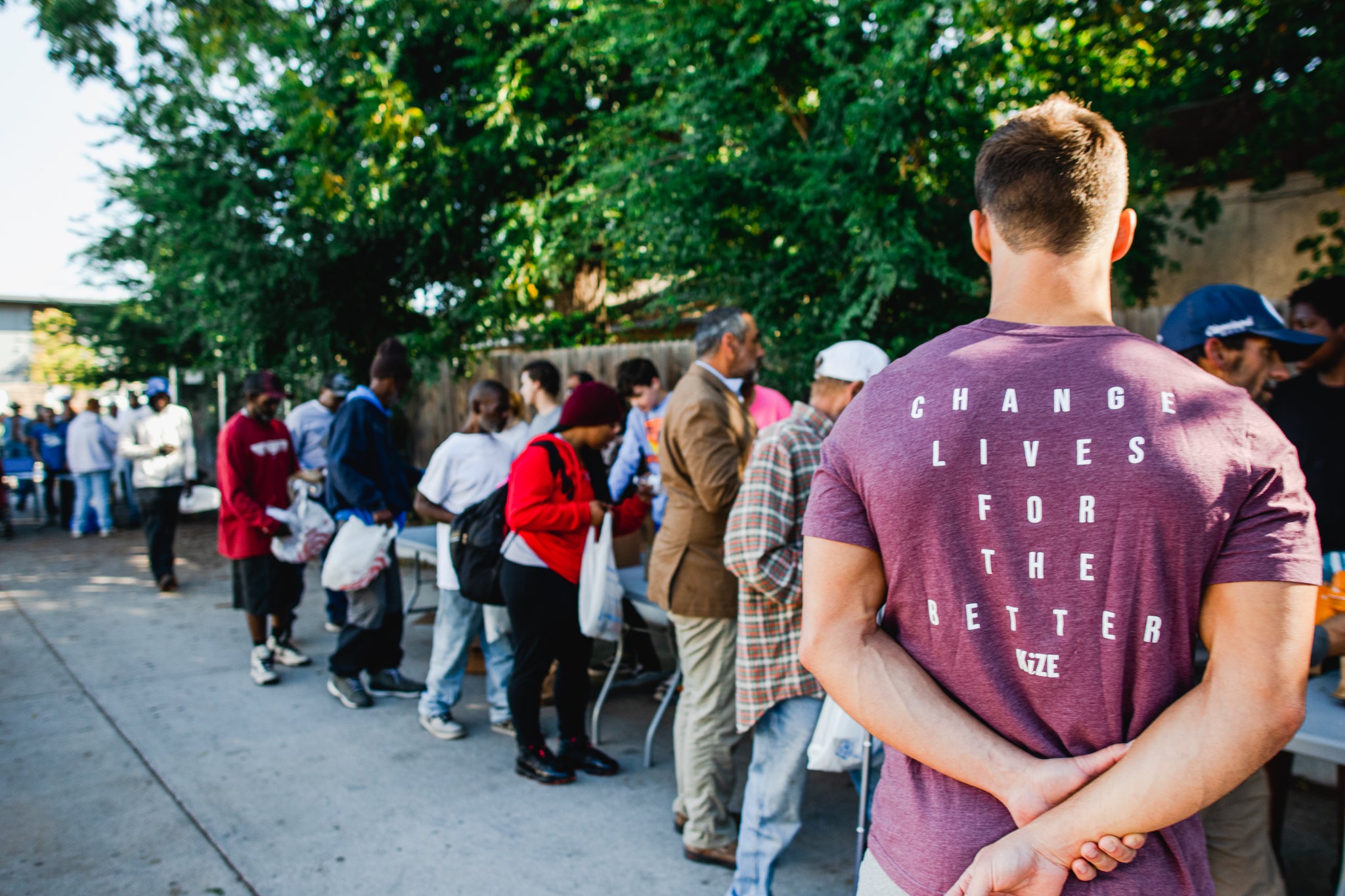 THE KiZE DIFFERENCE
CLEAN
Our KiZE energy bars are made in-house (starting with the nut butter!) with tender love and care to provide the highest quality, best tasting product. 
TASTE
Fuel your best! KiZE energy bars products are made with only 5-10 ingredients, packed with clean protein, and have a smooth, delicious taste. What will your favorite be?
KiZE Bars Are Changing Lives For the Better
The KiZE Team
We are proud to support team members who've overcome drug addiction and homelessness by giving them a purpose and a place to belong, to be loved, and to grow
Serving Those in Need
You don't have to travel the world to change it. KiZE is bringing real life change to our neighbors. We intentionally built our plant across the street from the Homeless Alliance OKC to work closely with this community. We also provide real food in the form of millions of bars donated to the hungry in our community through food banks, churches and nonprofits.
Hands On in Haiti
The KiZE team serves, provides resources for, and supports our friends at Hope House Haiti. Through in-person trips and donations, we've directly aided in building infrastructure and feeding the children of Haitian communities.
Supporting At-Risk Youth
Every KiZE team member donates their time to pour back into the community through various mentoring services including volunteer nights, neighborhood block parties and at-risk youth intern programs.
★★★★★

I got a variety of these Kize bars for my 8 year old son because he is so active and needs calories between our meals...he actually loved these and ate them up.

Sarah M.

Amazon.com
★★★★★

Kize...is a delicious treat with a wonderful mission...It tastes similar to a candy bar but contains 10 grams of protein and doesn't have all the highly processed ingredients most candy bars contain.

Tanja H.

Amazon.com
★★★★★

Better texture Better taste Great clean ingredients Great energy from them Fully converted to KIZE bars now!

Graham

Website Buyer
★★★★★

"Best Bar On The Market" "Let me begin by stating that Kize has truly surpassed all expectations. Crafted with high-quality, real food ingredients, each bar not only caters to specific dietary needs but also tastes great."

Wyatt

Amazon.com
★★★★★

I love these my fav was peanut butter and honey now it just might be cocoa or the vanilla almond really great flavor in all three I can't wait to try the other flavors. ten stars yall ✨️

Charlena G.

Amazon.com
★★★★★

These are delicious and dang healthy compare to larger commercialized brands...I recommend going to their website at some point though and buying the cookie dough flavor. It's their best yet. These beat the pants off of Quest Bars and Cliff bars in terms of taste and quality.

Josh S.

Amazon.com